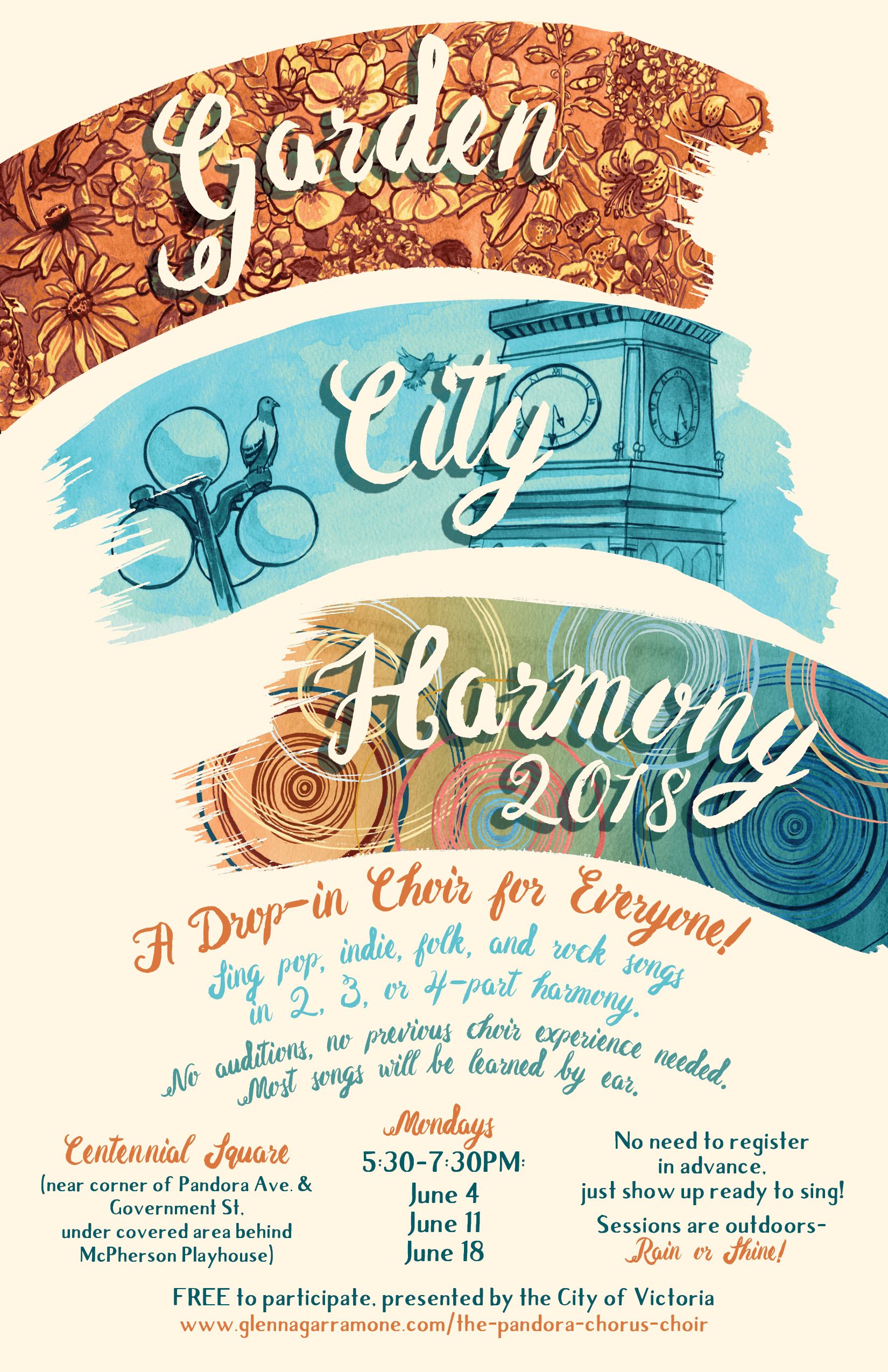 Garden City Harmony is back for June 2018, in Centennial Square in downtown Victoria, BC!  No need to register in advance, just show up ready to sing, and bring a water bottle to stay hydrated.  These sessions are FREE to attend, presented by the City of Victoria.  Sessions are outdoors, rain or shine, so dress appropriately and wear layers.  We will gather by the covered area behind the McPherson Playhouse, near the corner of Pandora Avenue and Government Street.  Join us!
Monday, June 4 ~ 5:30 to 7:30pm
Monday, June 11 ~ 5:30 to 7:30pm
Monday, June 18 ~ 5:30 to 7:30pm
The Fall Session of The Pandora Chorus (which requires a commitment and has a registration fee) will resume in October, and online registration for the Fall Session will begin in August.  If you'd like to be added to the waitlist for The Pandora Chorus, please send me a message.  Note that it may take me a few weeks to get back to you because this summer I am beginning another exciting new project... motherhood!  Whee!
Poster by Sara Elizabeth Illustration.