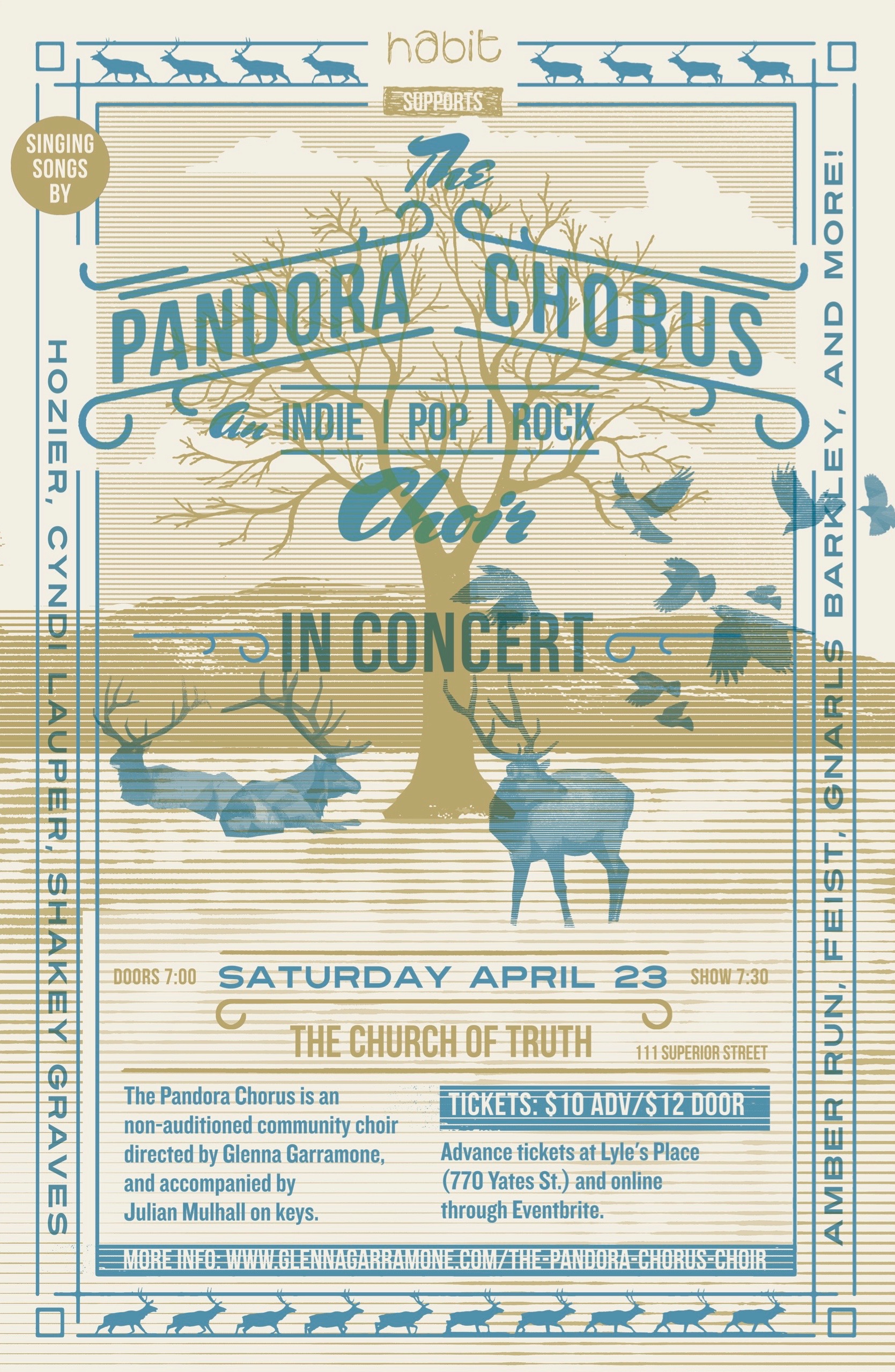 The Pandora Chorus continues to be a deeply fulfilling adventure for me.  In January 2015, after a decade or so of dreaming about directing my own indie-pop-rock choir, I decided to make the dream real, or at least put forth my best effort.  I had completed a program in
Community Choir Leadership
(with Shivon Robinsong and Denis Donnelly) in 2011, but I was unsure of how to blend this vision with the reality of being a touring musician.  I talked with
Jenny Ritter,
a fellow musician and rock and roll choir leader, who advised me to just go for it, saying that I'd find a way to manage it all.  She said many other encouraging things, including reminding me about the community-building aspect of choir leadership, which has proven to be such a gift in my life.
I rented a space, started working on repertoire, put posters all over town, and within a few weeks, I had over 40 singers registered!  The choir continues to evolve, and during this most recent session (which started in January 2016), I've been very grateful for the expansion of the Bass and Tenor sections.  The choir is sounding gorgeous, and our concert which will take place at The Church of Truth, a beautiful building with amazing acoustics and a grand piano. I'm excited for everyone-- the choir, the audience, and myself-- to experience our harmonies in a room designed with live music in mind. 
Advance tickets recommended.  Available at Lyle's Place (770 Yates St), or through Eventbrite.