The Pandora Chorus, the indie-pop-rock choir I started in January, made our public debut as surprise guests at Shane Koyczan's sold out show at Alix Goolden Hall in Victoria, BC on March 27, 2015.  It was so rewarding and satisfying for these two projects that I'm involved with to come together in such a beautiful way.  As a member of Short Story Long, I co-wrote the music with the band in the summer, and then I arranged it for the choir, who performed it in front of 800+ people while Shane captivated us all with his poetry.  It was really quite something to witness a crowd of people who had come to listen to one person with one microphone speak from his heart.  In this age of technology, it was delightfully refreshing to be reminded of the power of a single voice speaking authentically.  The choir sang a cappella.  The Alix Goolden Hall is one of my favourite rooms to sing in, the acoustics are stunning.  It was a very different experience for me to be on stage, and not singing.  I conducted the choir, and co-wrote and arranged the music, so I definitely felt connected to the music as it happened, but it felt surreal to be partially responsible for sound that was not coming out of me directly.  I'm grateful for the expansion of my musical life, and for the collaborations that reinforce my sense of being connected to others.  This connection is a huge part of why I play music, and I'm thankful that the web of connection is growing.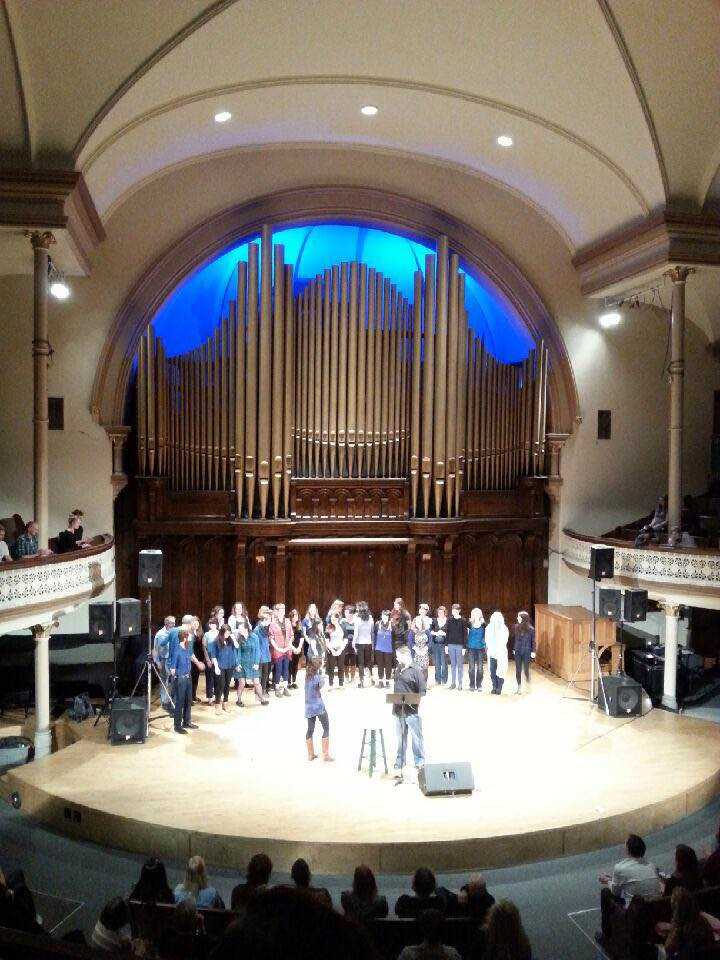 Speaking of which, YOU can be part of the expansion, and hear The Pandora Chorus in action THIS THURSDAY, April 9th at the VCM's Wood Hall (907 Pandora Ave, entrance at 900 Johnson St.), 8pm. Join us for a casual performance and open class where you can learn more about our upcoming Spring session. It's a FREE event but you must 
RSVP online here.
Feel free to share with anyone you think may be interested.